Can an adult city dweller survive without her iPhone? A smart stranger try.
A few weeks ago was the big day when, with a grin from here to Nicaragua, I went to the magenta phone shop I trusted. The new model of the known technology provider with the apple was finally here! And now it should be mine directly. Back online faster and better photos (almost vital for a blogger) ... Hach!
I know the apple brand polarises - either you like it or you do not like it. To clarify one thing: For years, I am wonderfully cuddly involved in the apple periphery and have several devices, all of which speak great and are preferably white or silver. I'm a fan. And now it's time for my new phone - I've been waiting for it for so long!
So I walked up the stairs of the Telecommunications Point, swung myself through the glass door and fished it next available sales consultant. Never had I pronounced sweeter words: "Hello, I would like to extend my contract." Eyelashes I told the young man my phone request. He tapped his sales terminal. "No problem, I can offer you the device for 500, - Euro". I beamed at him. "And what does it cost with my contract?" - "This is the price with contract," replies this 21-year-old young seller laconically and disinterested.
I thought I had something on the ear! Yes, does the man know what he is saying? 500 euro? In my head the pink expectation images fell into gray shreds. Excluded that I would raise this buzzer in addition to the monthly contract costs. Everything has its limits. "Um, I'll have to think again." As a broken woman, I left the T-store with the same old telephone.
That was a big blow to the office. My mood was bad. I was robbed of my status as a technology-interested early adopter. In the evening I told the man everything and fully complained of my suffering.
The pain lasted exactly two more days.
Then the telephone rang in the evening. Under the unknown number, B. answered, whom I had met in a different context at a PR event. "Mel," he says. "What kind of phone do you have?" I love when people drill in fresh, deep wounds. "A pretty old iPhone," I growled a tiny bit irritated. "That's good!", Rejoiced B. He had maybe nerves. "Have you ever thought of trying out a new Windows Phone?" Honestly, no. B. could have asked me as well, if I ever thought to fly to the moon next week. Never. Ever.
"Um, no. I'm an apple, "I replied as dignified as possible. "We believe that our device is at least as good. Do not you just want to try it? We will send you one and you will test it. That's a challenge. You put away your current phone and instead use only the Nokia Lumia. We want to know your honest opinion, if you do not like something, you can do so openly and honestly. "I have to admit, I'm so impressed by so much self-confidence. But I with a ... uhhh ... Windows Phone? I do not know anything about that. But in time the offer hits the mark. Maybe I should listen to this hint of the universe?
Two weeks later B. gives me a Windows SmartPhone. For four weeks, I just talked to the Nokia Lumia 925 on the phone, took pictures, text and social networks.Since I always transport my phone in my handbag, that's no problem for me. But it could be that the size for male back pockets is a bit strange. I also have to get used to the fact that there is not one big button down the middle that controls everything. The three buttons on the right side irritate me in the first days, then my hand and my brain got used to the new arrangement.
Commissioning
The SIM card must be fumbled in a tiny slider, which then disappears back into the device. I'm having trouble with that and need help. Good that you do not have to do this every week. Once switched on, the operation is friendly and the first steps can be performed intuitively. Importing contacts works simply and easily via Bluetooth (if you know where the function is in the menu). In order to be able to use later certain functions such as the app shop, etc., the device requires an additional user account that can be created directly on the device. Privacy freaks may flinch here briefly - but one can very extensively determine his privacy settings. Then you're ready to go.
Caution: When you set up your email accounts on the device, make sure you're in a wireless LAN environment and wi-lan is. By default, the phone downloads the last 200 emails. With two or three accounts, you can use your mobile data connection in just 2 minutes to get through your monthly flat rate. By the way, that happens only once. I promised myself.
The Display
The display is huge, brilliant and responsive to touches quickly and accurately. You can adjust the sensitivity so that it can be operated with gloves. Of course, I like it a lot in the cold season. My hit rate for flawless text typing is higher than usual. There's nothing to complain about here.
Battery Life
During the first week, the battery is already empty in the afternoon, so the phone turns off in the early evening. This annoys me a lot because I often do my private phone calls on my way home from work. I ask why that could be. The solution lies in the color profile that I have set. There is a black and a white image of a decision. However, the white consumes a lot of energy compared to the black and sucks the battery almost empty. I am switching to the dark profile and can now enjoy normal battery life of a few days.
Operating System & Appearance
I love the Windows tiles, which you can arrange according to your own preferences on the display. Each tile represents a menu item, application or app and can be resized and resized. The tiles refresh and not only indicate when new events have occurred in an application, but also the corresponding messages, texts and images. This means, on the one hand, that you do not necessarily have to actively call and open an app to see what has just happened (very handy on Facebook or twitter) and, on the other hand, that you have a highly personalized look. As a lock screen can be either your own photos, system photos or photos of your own Facebook account, etc. randomly fade or specify a specific photo. I like!
A feature that I find very exciting: Under the menu item "I", all activities that have to do with the activated social media channels with your own person, bundled.The guidance is intuitive and comprehensible without much training. You can either browse through the menu or scroll down according to your own preference. I find it very convincing to be able to go back as often as I want in the last few operations with the lower left button in order to undo incorrect entries or navigate quickly through applications.
Apps, Music & Movies
The range of apps is not as extensive as Apple or google. Now and again, not the "original apps" offered, but by third-party providers programmed versions, which then the connection to the social media platform o.ä. produce. They work well and sometimes less well. With a bit of research, however, the right app can be found for almost any purpose. Facebook, a page manager for Facebook, Xing, Instagram, twitter etc. work great. The standard features of the phone include a free navigation system. In addition, Office documents can be easily opened and edited.
The music platform is very extensive and well-equipped in the field of contemporary music. However, audiobooks that I like to buy are up to 100% more expensive than the iTunes Store. On the other hand, it is advantageous to be able to compile music lists, store them locally on the mobile phone and listen to them without an internet connection and without any further costs. The artist mixes are an exciting tool for discovering music from specific artists or genres.
The Camera
Compared to my iPhone 4 (yes, actually without S), the camera is much brighter and also brings exciting features for image editing and filters. Three different applications allow post-processing of photos. For each photo, the exposure time, white balance and aperture (if desired) can be set individually. In addition, there are certain functions that compile different images together, add depth of field or take action pictures with moving elements within a photo. Personally, I was a bit confused by the diversity and took time to understand the different possibilities and, if necessary, find them within the applications. If you can get it, the features are exciting.
Compatibility
The Lumia has a micro USB input , and therefore can be conveniently read out with conventional cables and also connected to the charging adapter. Unfortunately, the phone does not work in Apple peripherals. My MacBook did not recognize or display the phone at all. So I can not say how the Lumia interacts with computers.
Charger & Charge Time
The Lumia can be charged with a standard micro USB cable on the computer or with the power outlet adapter. The search for very specific cables is thus eliminated. The required charging time is in my opinion, however, longer than my old phone. Very, very practical is the possibility to load the Lumia with the help of a particular mobile phone shell via induction without cable. You just come home, throw the phone on the mini Fatboy Charger and immediately start the charging process. A very useful and decorative gadget that I can highly recommend!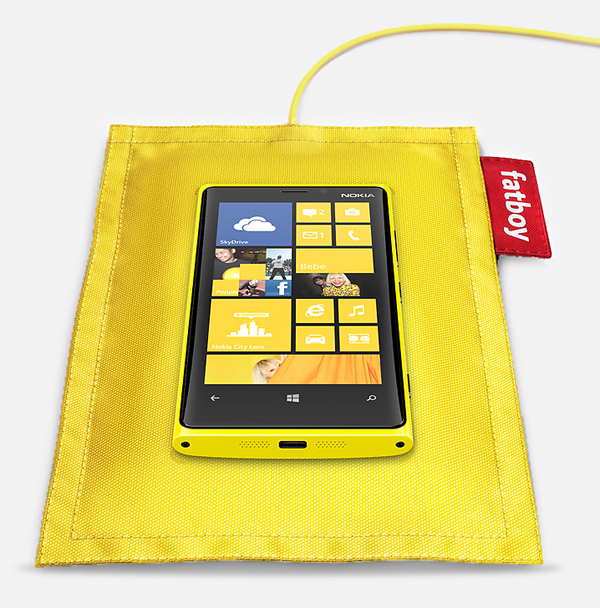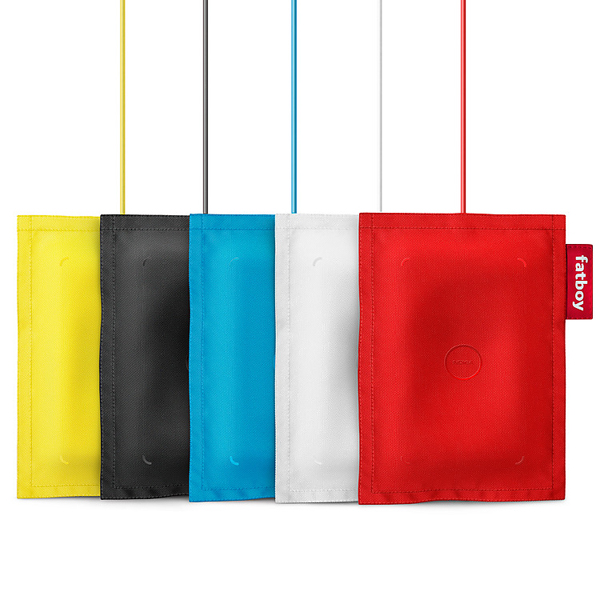 My Conclusion:
I did not expect to be able to switch to a foreign system that easily.The Nokia Lumia 925 has been intuitively put into operation and operated with the precise and brilliant touch-screen display. The tile look of the operating system is my personal highlight and has made the customization and use of the phone very easy. The camera is great and offers various options for image editing (the untrained at the beginning may leave a little confused). The significantly higher prices for certain audio book titles and the not so huge selection of apps are a minus point. Since Instagram is also available as an app, the most important social networks are now covered. Music-savvy people will enjoy the genre and artist playlists. The local availability of music at no cost and internet availability is just as exciting as the free sat-nav. Before using the bright color profile, I would like to warn - the battery is empty within a day. The charging time of the Lumia seems to me by comparison long - but there is the great gadget of wireless charge by induction. Unfortunately, the Lumia 925 can not be integrated into an Apple environment.
The Lumia 925 is a pleasing and easy-to-use SmartPhone that stands out due to the brilliant and precise display, the tile look of the user interface and the features in the range Photo, image editing and music can score. In the medium term, however, I will switch back to an iPhone because it works with my iPad and my computer.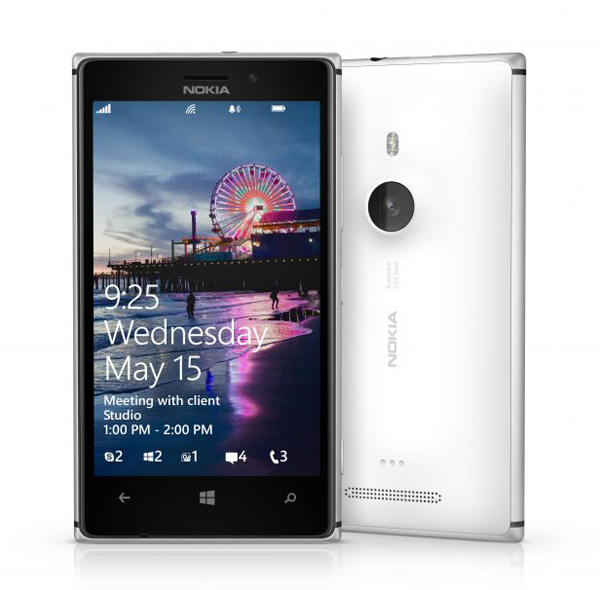 Info: Many thanks to Nokia for providing the review sample.